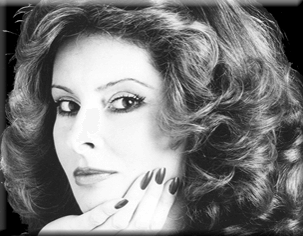 From the age of 10, Dublin born Irish singer, Patricia Cahill, known as "The Irish Nightingale", has sung her way into the hearts of people all over the world.
Her beautiful voice has that special "something" which crosses all the musical barriers, whether in music, cabaret bookings, theater, concerts or TV, as well as in her many albums and CD 's, which range from beautiful Irish music to easy listening and songs from the shows.
The Good Old Days
Patricia was recently featured in the BBC show The Good Old Days.
Kenneth McKeller Album
I have had so many requests from people asking where they can buy the Great Duets an album I recorded with Kenneth McKellar that Ive decided to make it possible for people to buy it on this website.
You can buy the album or your favourite tracks individually here.
I hope you enjoy this album as its one of my own particular favourites and a very treasured experience of working with this lovely man who was gifted with such a wonderful voice.
Latest Interview 29/04/2014
Listen to Patricia's latest interview on RTE.
Personal message from Patricia
My Darling Husband Ciaran O Carroll died on the 27th April 2013.  He had the dreaded and fatal ALS / Motor Neuron Disease. He remained the positive and good humoured person he always had been right through his illness but lost his battle  with this disease.
If you care to help find a cure for MND please send any contribution however small to the Irish IMNDA. They deserve to be supported in every possible way as they help maintain a quality of life for the person with this disease which is so important both for the MND patient and their families as well.
Unfortunately Ciaran wasn't given  the time to avail of this help but he knew it was there if he had needed it.
My personal thanks to everyone who is associated with this organisation and I wish them  every success  in all their  Fund Raising  ventures.
Patricia