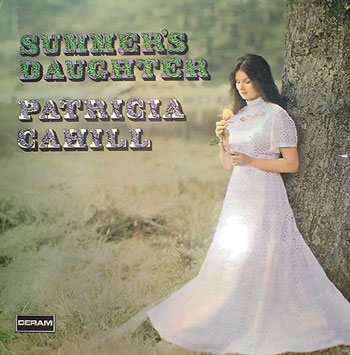 What Are You Doing The Rest Of Your Life ?
Raindrops Keep Fallin' On My Head
Didn't We
How Insensitive
Here, There And Everywhere
I Didn't Know What Time It Was
Draw Me A Circle
Montage From "How Sweet It Is"
If You Go Away
I'll Never Fall In Love Again
Wednesday's Child
The Look Of Love
Bridge Over Troubled Water
The day I had this photograph was one of those lovely fine dry days in Ireland. Not too hot, just comfortable. I turned up at the photographers in Appian Way in Dublin. He said "we're off to Wicklow as the day is perfect for an idea I have for the cover of your new album." The album "Summer's Daughter" featured a different collection of songs. Bridge over Troubled Water. What are you doing the rest of your life all a new type of music for me. Up to this point I had been doing sort of cover versions of all the popular musical shows.
These songs were very romantic written by some great modern composers like Michel Le Grand, Simon & Garfunckel….another singer remarked at the time "Why are you singing these songs….you should stick to the songs that people associate with you." I'm so happy I hadn't – the album proved a great success and the recording sessions were wonderful.
Again Max Harris did the arrangements and I hope you'll agree with me that they are superb.